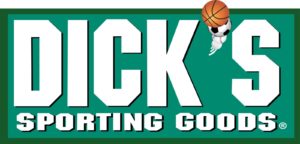 Welcome to ASL's new feature, the Arizona Weekly Sports Wrap presented by Dicks Sporting Goods, where we dive into some of the happenings in Arizona sports over the past week. There's way too much to cover in our great state, but let's give it a go for the week of 10/22 – 10/26
SOCCER
Starting on a positive note, Phoenix Rising FC of the United Soccer League hosted a league playoff match for the first time in club history Friday night, and notched its very first playoff win in the process. Nearing the end of his professional playing career, team co-owner Didier Drogba opened the emphatic 3-0 victory over Portland Timbers 2 with a wonderful free kick goal from distance, sending the club-record crowd of 7,511 into a frenzy.
Phoenix Rising FC will face Swope Park Rangers this Friday in the Western Conference Semifinals. Kickoff is at 7:30 p.m. at Phoenix Rising Soccer Complex in Scottsdale.
FOOTBALL
It's been a difficult 2018 for the Arizona Cardinals so far. Nearly halfway through the regular season, the Cards are 1-6, have benched expensive starting quarterback Sam Bradford for rookie Josh Rosen, and fired offensive coordinator Mike McCoy. Perhaps worse, in the fallout from Thursday's 45-10 home loss to Denver, star defensive back Patrick Peterson is said to be actively looking for a way out of Arizona.
In the college game, Arizona State University is off to an uneven start under new head coach Herm Edwards. The Sun Devils are 3-4 overall and 1-3 in the always-unpredictable PAC-12. This past Thursday's 20-13 loss to Stanford was a difficult pill to swallow, as ASU mounted a 64-yard touchdown drive in the 4th quarter at Sun Devil Stadium to get within one score, but could not add another.
It's a similar story in Tucson, where the University of Arizona Wildcats are struggling under their own first-year head coach, Kevin Sumlin. At fellow basement-dweller UCLA on Saturday, Arizona gave up a 3-point 4th-quarter lead in a 31-30 loss. Making his first career start in place of injured quarterback Khalil Tate, sophomore Rhett Rodriguez threw for two touchdowns and two interceptions. Arizona is 3-5 (2-3 PAC-12).
Northern Arizona University, 3-4 (2-2 Big Sky), had a difficult Saturday in Greeley, Colo., losing 42-14 to Northern Colorado at Nottingham Field. Freshman quarterback Gino Campiotti threw three interceptions, two of which led to UNC touchdowns late in the game, but his first completion to Emmanuel Butler gave the senior wide receiver NAU's career record for receiving yards.
HOCKEY
The Arizona Coyotes have begun their 2018-19 campaign with a record of two wins and five losses, good enough for four points and a tie for worst record in the National Hockey League. The 'Yotes began a four-game road trip on Tuesday with a 2-1 loss to Minnesota, before bouncing back with a 4-1 victory over the Blackhawks in Chicago. Things swung back the other way on Saturday, unfortunately, as Arizona struck first but couldn't overcome a two-goal second-period deficit en route to a 5-3 loss in Winnipeg.
BASKETBALL
The regular season is young for the Phoenix Suns, and we don't know much yet, but the squad is 1-2 after three games, including Monday night's blowout loss to two-time defending champion Golden State. Devin Booker is averaging over 29 points per game, with 2018 number 1 pick Deandre Ayton averaging more than 10 rebounds. The Suns' sole win of the season so far came in the opener, when Booker hung 35 points on the visiting Dallas Mavericks at Talking Stick Resort Arena, earning chants of 'MVP' from the crowd.
Check back next week for all the updates, and keep playing!
by Kyle Kepner (Twitter @kylejkepner)