Dodgeball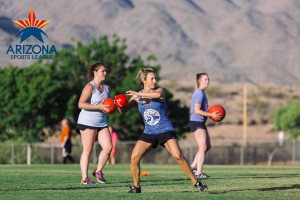 Dodgeball, bringing back memories of elementary school at it's best. When you think of dodgeball ,you may think bruises and pain, but not with our "non-sting" balls. A friendly game of dodgeball is just what you and your friends need and a great place to meet new ones. We provide a safe and fun dodgeball environment for friendly active people to get together and have a good time.
New Season September 18th In Tempe
Our league night is Tuesday in Tempe (east valley generally).  Games between 7-10pm.   New season kicking off September 18th.  Teams & free agents are welcome to join.  The difference with ASL Dodgeball?  We play outdoors! Get outside and join the crew for a fun seaso of 6v6 Dodgeball this fall.
In addition to league play, we hold tournaments through out the year in the Tempe/Chandler area. If you are interested in more information on tournaments please fill out the contact form below or email us at:
Game Play
We run occasional tournaments of Dodgeball.  We've all played dodgeball as a kid, watched the movie, now it's time to try it as an adult.  The tournaments are all low key and casual.   No need to hit the gym and lift some weights to strengthen your arm throwing skills.
The teams usually consist of four or six players per team.  Game play is meant to be constant so you're not sitting around getting bored.
Want to play?
If you want to give Dodgeball a shot but lack a team then no worries.  We have teams that need one or two players to complete their roster.  Simply head over to the free agent page and sign up.