Adult Lacrosse League
The Arizona Sports League will be hosting a series of Lacrosse pickup sessions to gauge the interest in the sport. We have several players in our league asking about the sport and the lack of an adult league in the valley.
Therefore we plan to run a series of pickup sessions so people can try the sport before having to do any sort of investment in equipment, all you need to do is show up and play. We have basic equipment for people to use.
Our goal is to get people playing Lacrosse and not to over charge on equipment fees. If you love the sport, like we think you will, we'll sell some of the equipment at a pro-rated fee. Think of it as trying before buying.
We will offer both casual and skilled leagues. For those of us just starting watch the videos at the bottom of the page.
League Structure:
The Lacrosse group is not associated with the Arizona Sports League.  When a league is formed we'll take an active role in running it.  Currently we're just sending people to play the pickup games.
Right now Lacrosse is just a group of folks gathering around to have some fun.  The group had over 30 players the last week of April and first week of May.  When the group forms up into teams then ASL will take an active role in running it.
Team Formations:
The time has arrived to form up teams.  These will be temporary Lacrosse teams for the spring.  Then in the summer we'll continue to do pickup games and in the fall form new ones.
Coed and Men's Leagues:
Right now the plan is to build a coed Lacrosse league.  Then as we get that one running we'll do a men's league on Saturday.  The concern is if we try to offer too many leagues at first then we'll dilute the player pool and not get enough numbers for any league.
Cost:
As stated several times, these leagues are free to play.  We might charge a nominal fee to replace the nets as they get worn out, but we're talking a couple bucks.
NOW… when we move to a more formalized league with officials and stats being tracked then there will be a cost associated with the league.  Yet we want to continue and offer a free league.
Medical Coverage:
Need to bring this up, whenever playing a sport such as Lacrosse, there's a physical nature to the game.  Everyone needs to understand that there is a risk associated with playing.  We are running a limited/no contact league  Everyone is casual.  Yet you can still twist a knee or take a tumble.  Everyone should have medical insurance.  You can pick up accidental insurance on the cheap if you lack medical insurance.
Waivers:
Before playing in the pickup games you need to complete a waiver.  You can download the waiver here.
Format:
The games will be seven vs seven and played on a smaller field than the normal sport. There will be six field players and one goalie. These games are NON-CONTACT. When we proceed with the league/tournament we'll break it down into men, women, and coed.
League Play:
We're currently playing a couple times per week.  One league is non-contact but you will need to have gloves and mouth pieces.  We highly recommend other protective gear because Lacrosse is a sport and injuries do occur no matter how cautious we can be.  We will regulate play because this is a casual, recreational league.  In the coming months we can form up a full contact league, but at this time let's keep in simple.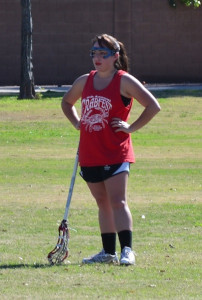 Time and Location:
Please contact Phil to find out the time and location.  The past couple weeks we played Sunday mornings at 10:00am,  but might do different days and times. moc/eugaelstropsza//lihP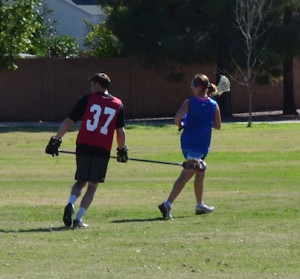 Basic Rules:
During the pickup games we'll have some basic rules.  These sessions are non-contact so in order to stop people running up and down the field we will have a five step rule, no more then five steps per player.  We will also have a three pass rule before anyone can score a goal.
Visit our sponsor:

| Date | Time | Teams |
| --- | --- | --- |
| Week One | 9:00am | Slingers at Storm |
| Week One | 9:00am | Bobcats at Rush |
| Week Two | 9:00am | Rush at Slingers |
| Week Two | 9:00am | Storm at Bobcats |
| Week Three | 9:00am | Slingers at Bobcats |
| Week Three | 9:00am | Rush at Storm |
| Week Four | 9:00am | Storm at Slingers |
| Week Four | 9:00am | Rush at Bobcats |
| Week Five | 9:00am | Slingers at Rush |
| Week Five | 9:00am | Bobcats at Storm |
| Week Six | 9:00am | Bobcats at Slingers |
| Week Six | 9:00am | Storm at Rush |
| Playoffs Week One | 9:00am | Playoffs Start |
| Playoffs Week Two | 9:00am | Championships |
YouTube Videos: