Officials Forum
This page is intended to help officials  retrieve the necessary information and documents to follow Arizona Sports Leagues policies.  If you think of anything we can add to the page to make it more useful then simply let us know.
Soccer Referee Application Form:
This form is for applying to be a soccer referee for Arizona Sports League. We're looking for both Junior and Senior officials. You do NOT have to be certified to officiate in the league. We do have some leagues that are not sanctioned.
We do have other opportunities for work. We do run other sports and can cross train referees to officiate those games.
Contact List:
The contact list is designed to let officials quickly look up numbers while at the fields.  It is desired to have the list printed out but can also be accessed via the website if needed.
Link to be added later
Official's Expectations:
It's required that the officials report any situation that might be unsafe for players.  If the field conditions need to be addressed, if play is too physical, if there is a player or group of players that might cause problems.
The league also wants to know how we can improve, what changes can we make?  Can we automate a process?  How can we make the league more enjoyable?
W-9 Form: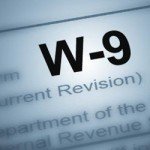 Below is a link to the w-9 forms that need to be completed by each official.  Complete the forms, make a copy of the necessary identification, and hand in to the league.
Incident Reporting:
Complete the following form to report an incident to the league.  This will allow us to track issues with players and determine what actions are required.