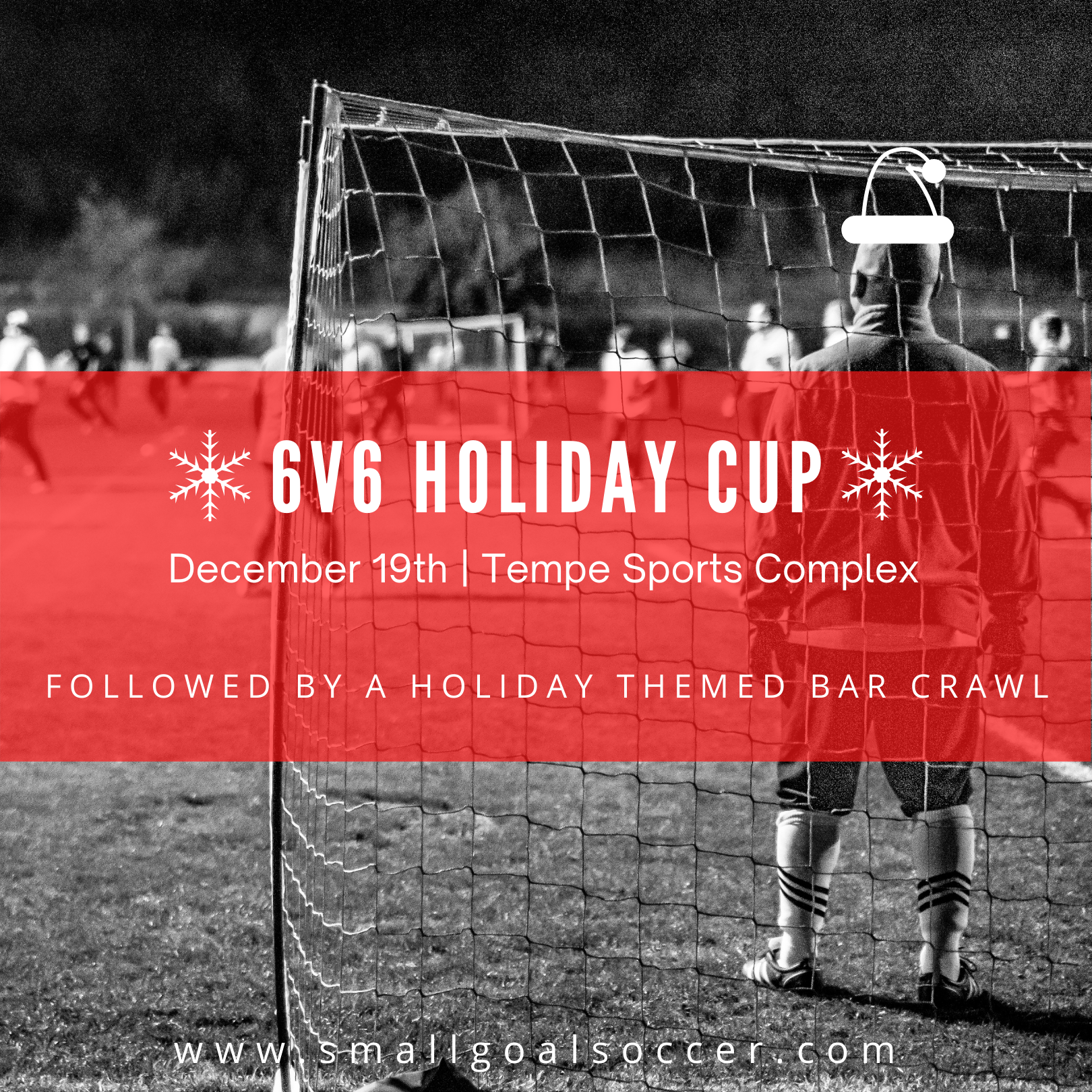 6v6 Holiday Cup – 1 Day Soccer Tournament
The Holiday Sixes Cup is back the on Dec. 19th! $100 Bar tab for best holiday themed dressed team!
After the tourney you are welcome to join our Holiday themed bar crawl!
EARLY BIRD DISCOUNT ENDS NOV. 30th!
When: Dec. 19th, 2020.
What: 6v6 Soccer Tournament. 4 Games Guaranteed. 25 Min Games.
Followed by Holiday Themed Bar Crawl!
Who: D1 & D2 Men's | D2 & D2 Co-ed
Where: Tempe Sports Complex
Winners:  Prizes & Trophies | $100 bar tab for best holiday dressed team.