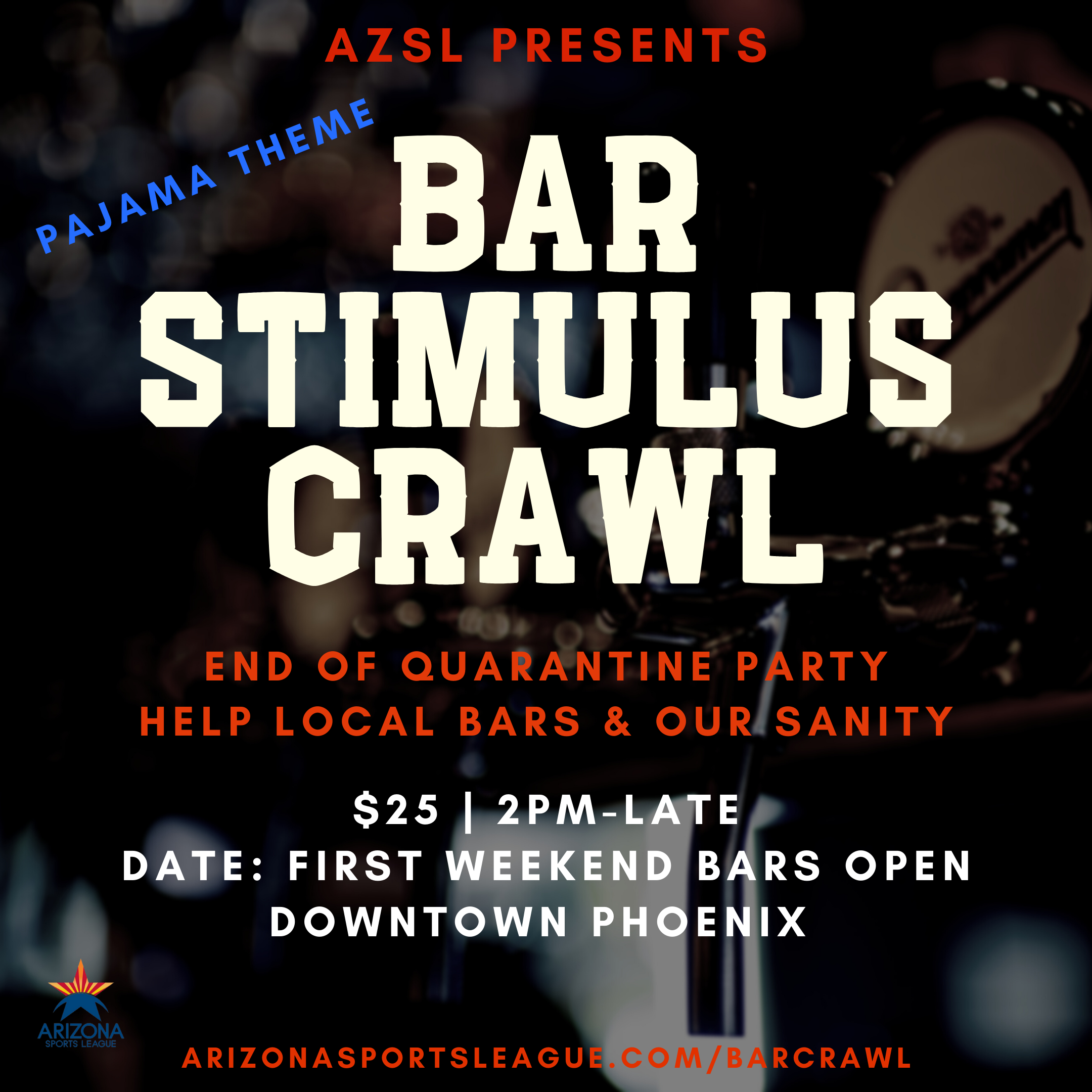 AZSL Bar Stimulus Crawl
Bar Stimulus Crawl
When the Quarantine is over we are throwing the best party and bar crawl. Only 100 spots available so register to hold your place.
When: TBD. The first weekend bars are open.
Where: Downtown – 5-10 bars
What: Bar crawl with 5+ free drinks as part of registration. Pajama/Underwear themed but not mandatory.
*If you cannot attend but registered we will give your registration to a family in desperate need.
Check back for dates!