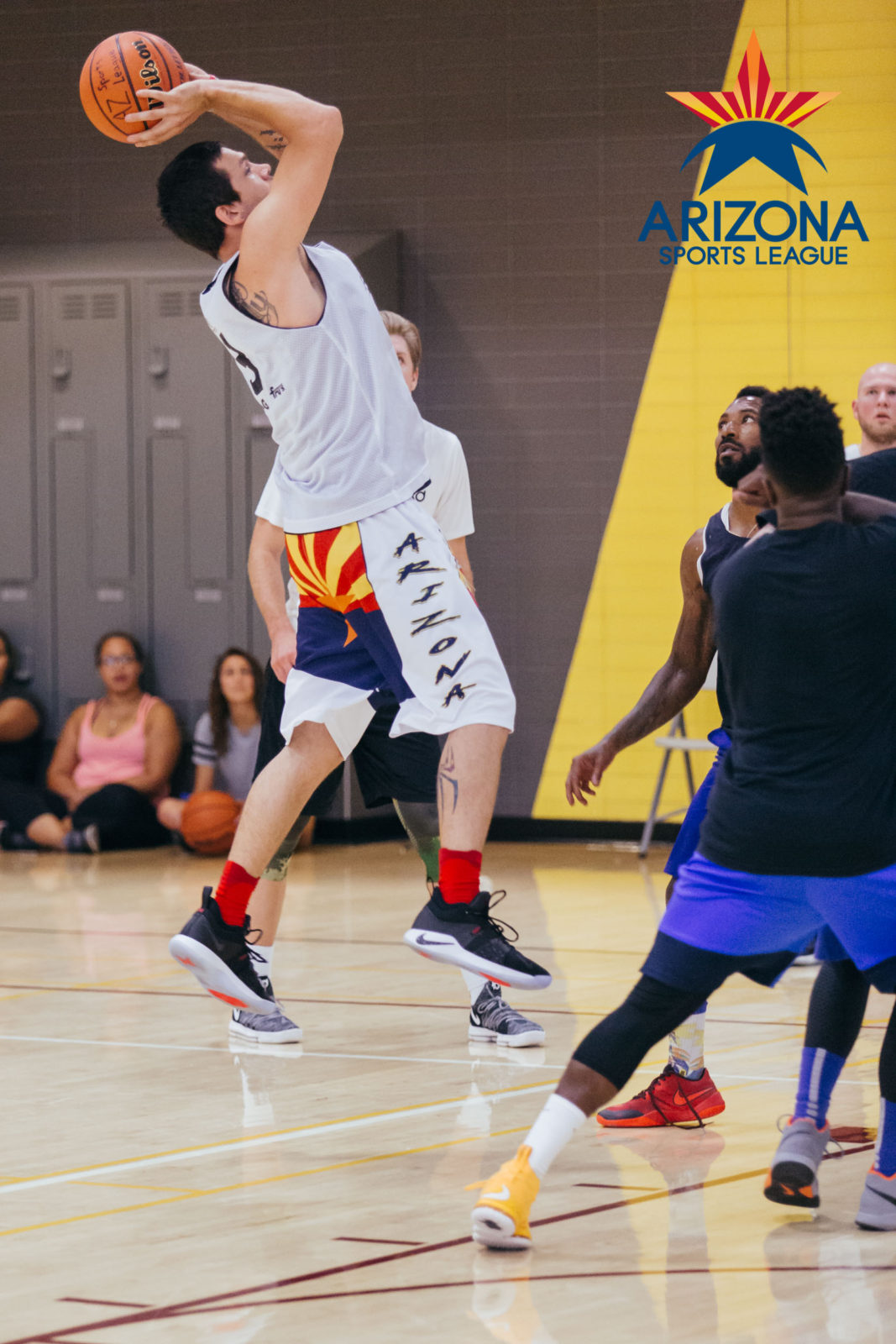 Basketball Payment
WE CANCELLED OUR THURSDAYS FOR THE WINTER SEASON & MOVED ALL TEAMS TO WEDNESDAYS. HOPE TO GET BACK THURSDAYS NEXT SEASON AS THINGS CALM DOWN.
SPRING PRORATE COSTS ARE FOR OUR PAST SPRING PLAYERS WHO HAD THEIR LEAGUE CANCELLED AND ARE BEING PRORATED INTO THE NEW 2020 WINTER LEAGUE.
Hoop it up with us in Phoenix & Tempe's premier basketball leagues!
5 on 5 Basketball League

Wednesday Nights –  TEMPORARILY David Crockett Elementary School – 501 N. 36th St, Phoenix, AZ – (Normally at Sun Devil Fitness Complex Pre-Covid)  – Games 7pm-10pm start times. The gym is not as nice as ASU but all we have for now due to COVID. We plan to move back to SDFC when it opens in a couple of months.

Thursday Nights –

Tempe Prep Academy Church Gym –

Tempe – Games 7-10pm start times

Adults 18+. League is open to female players but recommended above-average players as our league does not have co-ed rules.

Games are 40 mins (two 20-min halves),

8 Week Seasons  – Regular Season & Playoffs

Rosters: 8 minimum and 10 maximum per team

Cost: $700 per team ($650 early bird pricing ends Oct. 21) or $80 to be a free agent. 
Free agents and teams welcome, sign up today! For more info contact fraser@azsportsleague.com