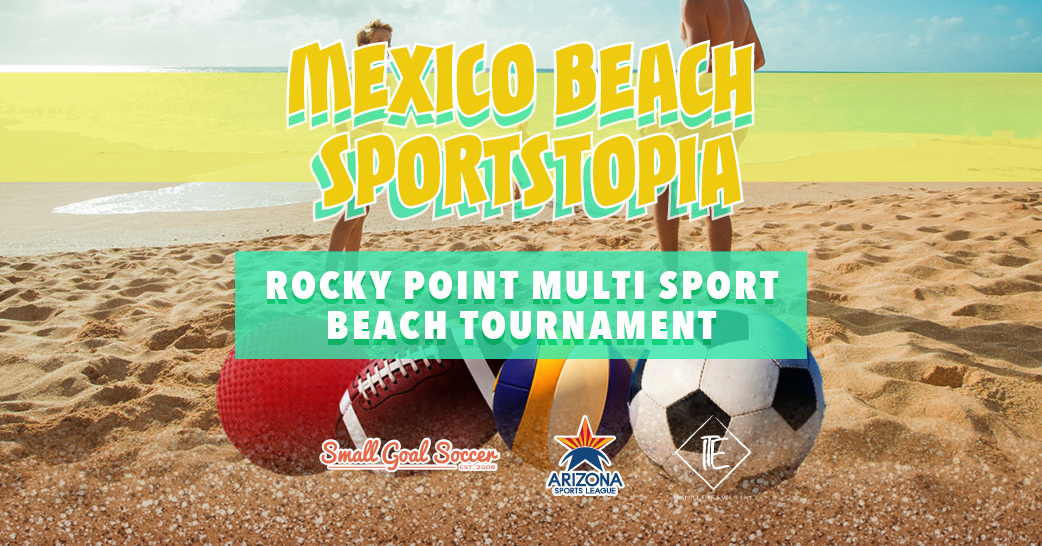 Mexico Beach Sportstopia
Rocky Point Beach Sportstopia 2020
EARLY BIRD DISCOUNT ENDS July 19th
After an incredible 2019 event we are opening it up to more sports!
Rocky Point Beach Sportstopia 2020 is coming August 14-16th! We have added beach volleyball, beach flag football and beach kickball to the tournament! Games on 15th & 16th. Party 14th and 15th nights.
Brought to you by Arizona Sport League, Small Goal Soccer & InspireTravelEat.com
*JERSEYS NOT INCLUDED
HOTEL – ALL PLAYERS MUST STAY AT THE HOST HOTEL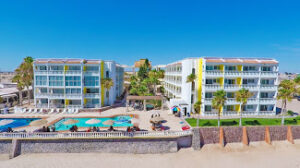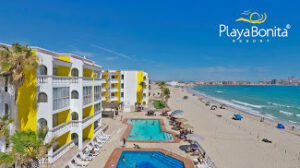 ALL YOUR FRIENDS & FAMILY COMING CAN ALSO USE THE DISCOUNT & RATE. FEEL FREE TO BRING A CREW! MORE THE MERRIER.
Playa Bonita Hotel – $125 (Includes Taxes & resort fees) 
ALL HOTEL ROOMS ARE THAT PRICE. FIRST TO BOOK IS THE FIRST TO GET AN OCEAN VIEW ROOM!
Reservation code name: Arizona Sports League Soccer Tournament
Pay all nights in full to hold reservation.
To reserve:
info@playabonitaresort.com
reservations@playabonitaresort.com
(602) 512 1182 or 888 232 8142
Players & our guests will also get $2 Mexican Beers, $2 margaritas and 25% off food as well as happy hour discounts at  the hotel.
When: Games on August 15-16th. August 14th & 15th will have amazing after parties with cheap drinks specials.
What: Separate sports tournaments (Can only play in one tournament).
Who: 5v5 Men's & Coed Soccer tournament. 4v4 Coed volleyball tournament. Kickball tournament. 6v6 REC/FUN Flag Football tournament.
Where: Rocky Point, Mexico
*Flag football will not have referees and will be a very fun recreational format. This will be more on the side of organized pickup vs. a true intense tournament. Please keep this in mind as this event is more for the social aspect than the sport.