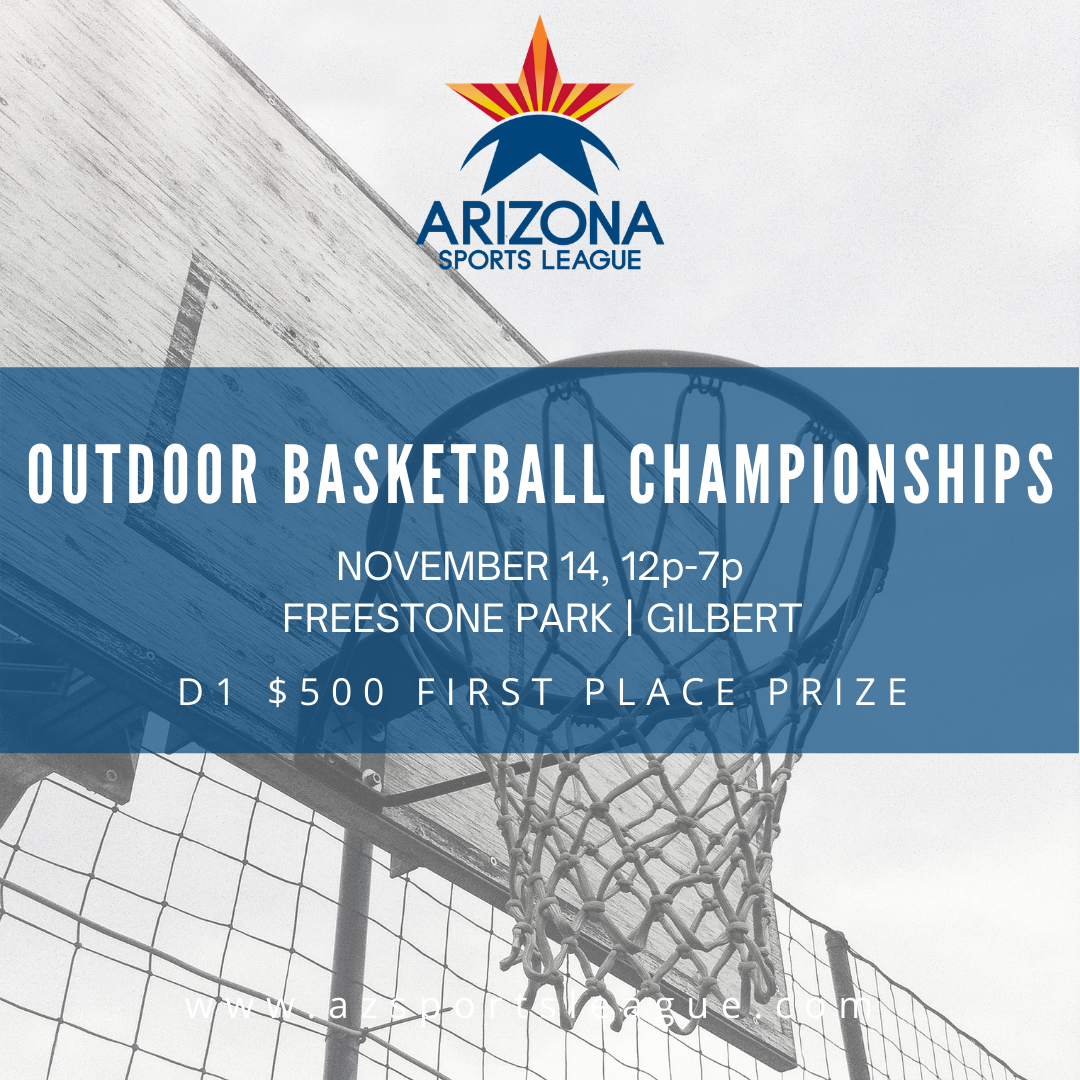 AZSL Outdoor Basketball Championships | One Day Tournament
AZSL Fall Classic Outdoor Basketball Tournament
Get your squad together and play in our 5v5 outdoor tournament against the best! Max of 24 teams so register your team to hold your place! 
There will be our  co-ed beach volleyball & soccer tennis tournaments going on at the same time making it a great sports day and atmosphere!
D1 HAS A CASH PRIZE OF $500 FOR THE WINNER.
D1 WILL ALSO HAVE TWO REFEREES.
WHO: D1 & D2 Levels. D2 is for teams with co-ed players/O-30/recreational teams.
WHEN: Saturday, Nov. 14th, 2020. 12pm-7pm | 3 Games Guaranteed
WHERE: Freestone Park | 1045 E Juniper Ave, Gilbert, AZ 85234
PRIZES:
D1 | First Place = $500 & Trophy & Swag | 2nd Place = $100 |
D2 | Trophies, Swag & Shirts
Cost:
D1 | $225 Early Bird (ends Oct. 24th) Price is $275 regular price. $40 Free Agent
*Cost is more expensive for D1 due to two refs & cash prize.
D2 | $175 Early Bird (end Oct. 24th) Price is $200 regular price. $35 Free Agent
*We will of course refund registration if the tourney is cancelled due to COVID 19.