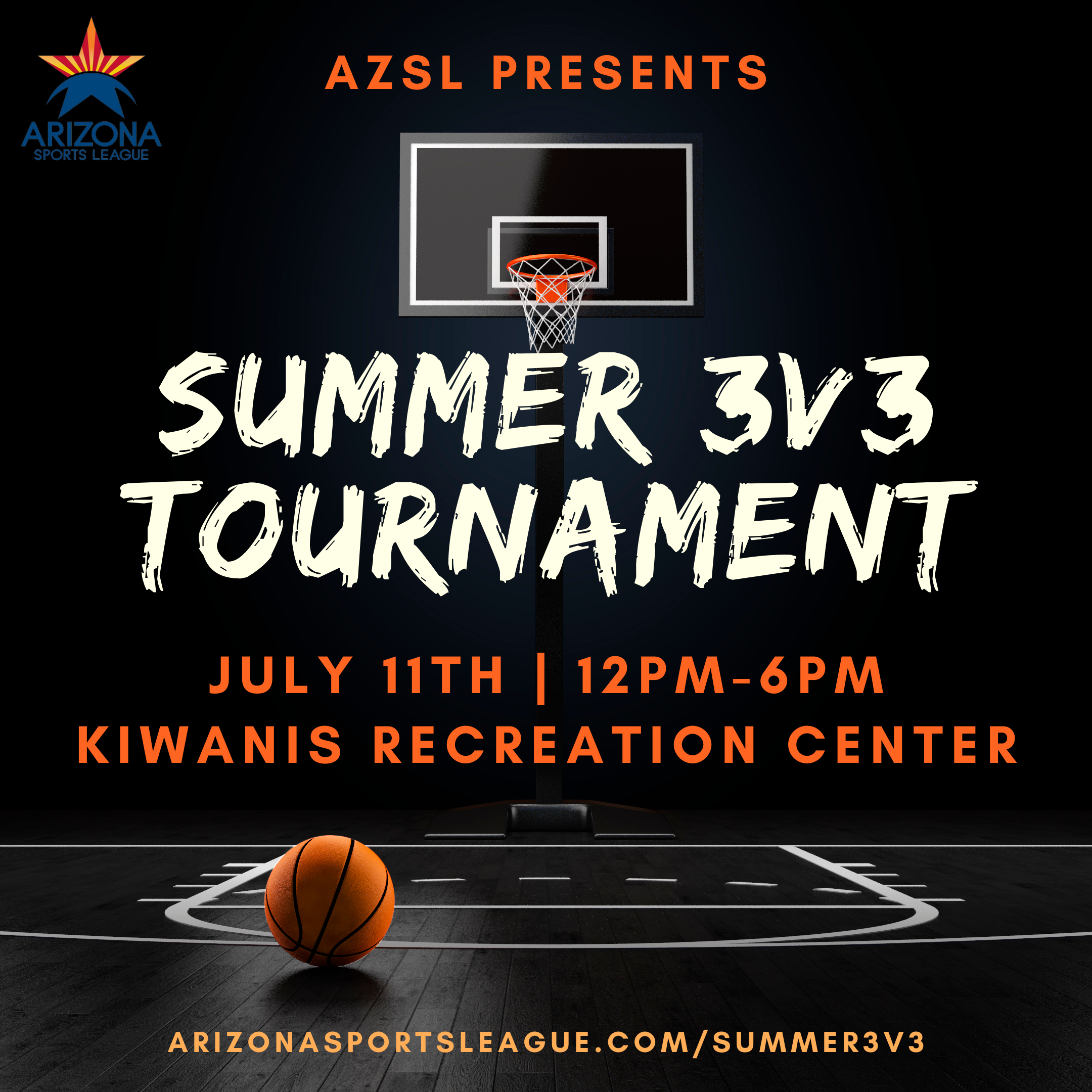 Summer Hoops 3v3 One-Day Tournament
AZSL Summer Hoops 3v3 Tournament
Get your squad of 4-5 together and play in our 3v3 tournament against the best! Max of 30 teams so register your team to hold your place! 
WHO: D1 & D2 Levels. D2 is ideally teams with co-ed players/O-30/recreational teams.
WHEN: Saturday, July 11th, 2020. 12pm-6pm.
WHERE: Kiwanis Community Center
PRIZES: TROPHY & MORE.
Cost: $100/$90 Early Bird Entry. Early Bird Ends June 1st.
*We will of course refund teams if the tourney is cancelled due to COVID 19.