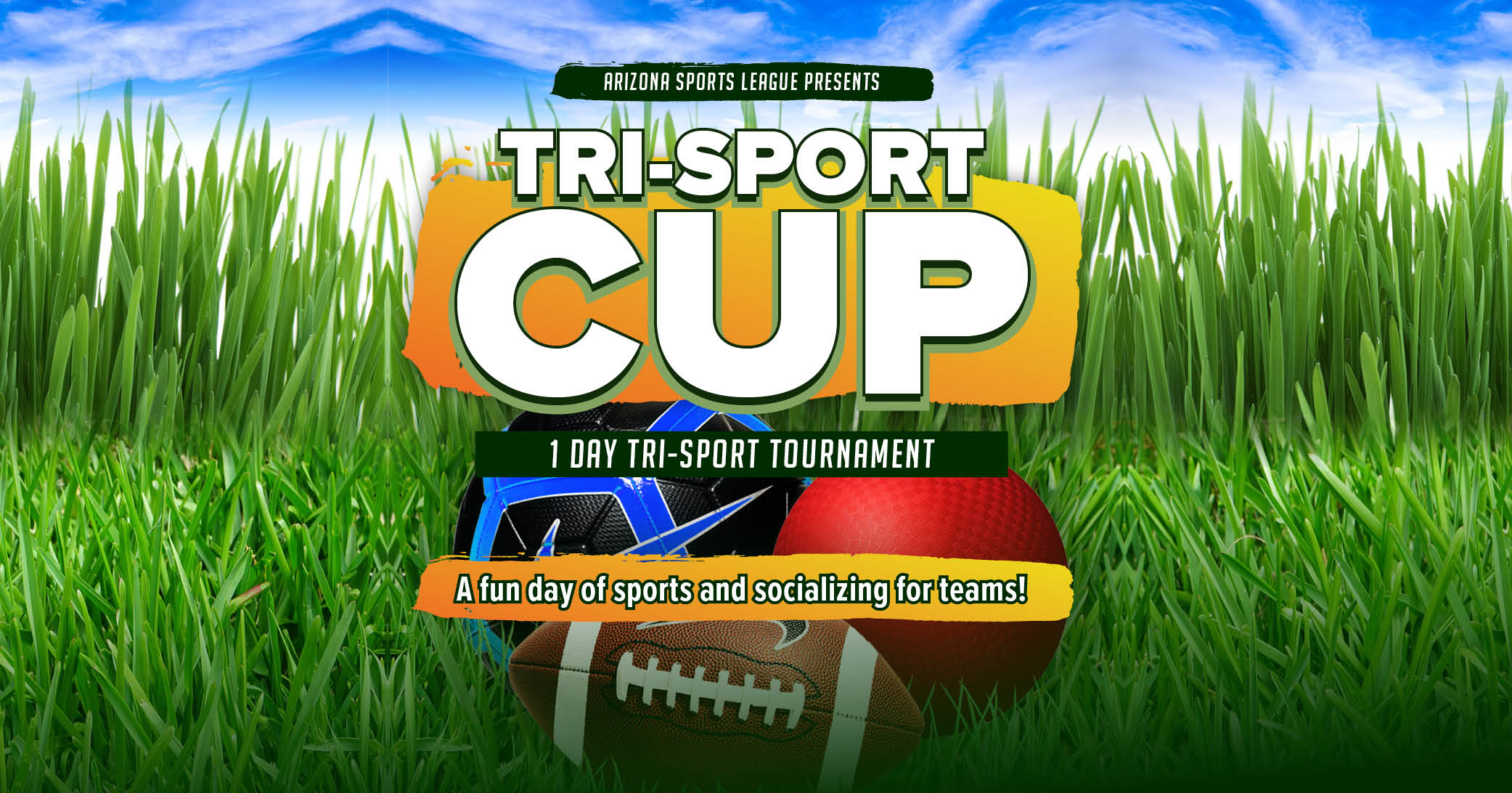 The Tri-Sport Cup
Play, Network and Be Social
We proudly present the 2020 Tri-Sport Cup! This is a great yearly event for sports, socializing, BYOB, and netowoking all culminating in an after party at a nearby bar. A 1 day event where teams compete in 3 different sports including 6v6 soccer, 6v6 flag football and 9v9 kickball.
Music, social games, BYOB, activities and maybe even bounce houses & an after party!
Sign up your team for a fun day of sports and socializing.
April 4th, 2020 • 10am-6pm
Tempe – Benedict Sports Complex
Sign up today!