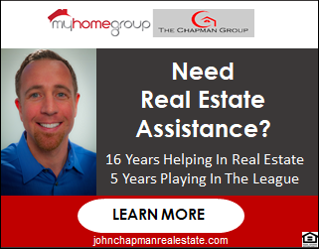 Saturday Mens Adult Soccer
New season starting May 1st 2021
REGISTRATION IS NOW OPEN!
We are passionate about the beautiful game, we live and breathe it, & our aim in creating the Phoenix Premier League was to bring the best possible adult amateur soccer program to the state. We certainly feel we've achieved this.
The Phoenix Premier Leagues offers multiple Divisions from the baller to the rec player, and Saturday's feature the most competitive over 35's Divisions around town. Over 45's isn't far behind! Whatever your skill level, we'll have a Division for it, and all are welcome. Not only do we have the best teams in the state, we also have the most diverse with teams/players from all corners of the globe.
We're also committed to growing together and firmly believe in our soccer community. Phoenix Premier League and its sister leagues supports local businesses & charities, and is proud to be part of the best soccer community out there! 
Come join us every Saturday, games are between 8am til 2pm, played in Tempe, Phoenix, Scottsdale, Gilbert and Mesa.
Phoenix Premier League runs four seasons during the year: January – April (Winter Season) April- May (Spring Season) July- August (Summer Season) and September -December (Fall Season). 
Need more info: chris@azsportsleague.com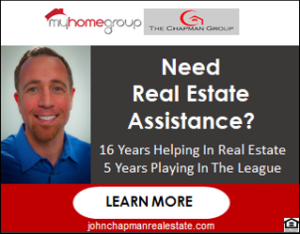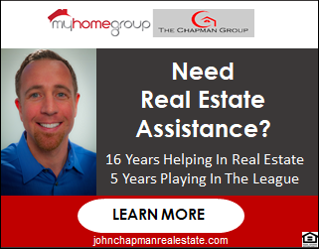 Champions Men's Open
They chanted 'We got our Trophy back' as Phoenix Celtic add to their collection & claim the Open Title.
Champions Over 35
Returning to the summit Tempe Utd are crowned o35 D1 Champs while the freshman Phoenix Wrens win the o35 D2 title. International F.C take home the o35 D3 honors.
Open D1 Standings
| team | color | wins | loses | ties | gf | ga | gd | pts |
| --- | --- | --- | --- | --- | --- | --- | --- | --- |
| PHX Celtic S.C | Green/White hoops | 2 | 0 | 0 | 3 | 1 | 2 | 6 |
| Heavy Petting Zoo | Green/Grey | 1 | 1 | 0 | 8 | 2 | 6 | 3 |
| Green Flag F.C | Grey | 1 | 1 | 0 | 4 | 2 | 2 | 3 |
| Fat Boys | Grey | 1 | 1 | 0 | 7 | 6 | 1 | 3 |
| The Good Guys | Blue | 1 | 1 | 0 | 6 | 7 | -1 | 3 |
| Globo Gym | White | 0 | 2 | 0 | 1 | 11 | -10 | 0 |
Open D1 Golden Boot
| Name | Team | Goals |
| --- | --- | --- |
| Joseph McCullough | Heavy Petting Zoo | 3 |
| Joshua Gutierrez | Heavy Petting Zoo | 2 |
| Glademir Mendoza | The Good Guys | 2 |
Over 35 D1 Standings
| team | color | wins | loses | ties | gf | ga | gd | pts |
| --- | --- | --- | --- | --- | --- | --- | --- | --- |
| The 30PK | Mint green | 2 | 0 | 0 | 13 | 3 | 10 | 6 |
| AZ Wolves | Yellow | 2 | 0 | 0 | 9 | 1 | 8 | 6 |
| Barca | Red/Black | 1 | 1 | 0 | 3 | 4 | -1 | 3 |
| Tempe Utd | Black | 1 | 1 | 0 | 4 | 7 | -3 | 3 |
| United Nations | Yellow | 0 | 2 | 0 | 3 | 10 | -7 | 0 |
| AZ Fire | Maroon | 0 | 2 | 0 | 1 | 8 | -7 | 0 |
o35 D1 Golden Boot
| Player Name | Team | Goals |
| --- | --- | --- |
| Danny Martinez | The 30 PK | 4 |
Over 35 D2 Standings
| Team | color | wins | loses | ties | gf | ga | gd | pts |
| --- | --- | --- | --- | --- | --- | --- | --- | --- |
| Hooligans | Green | 2 | 0 | 0 | 7 | 0 | 7 | 6 |
| Fine Young Cannibals | Red | 1 | 0 | 1 | 11 | 1 | 10 | 4 |
| International | White | 1 | 0 | 1 | 4 | 1 | 3 | 4 |
| Gold Rush | Gold | 0 | 1 | 1 | 2 | 5 | -3 | 1 |
| Vikings | Grey | 0 | 1 | 1 | 2 | 6 | -4 | 1 |
| Beersenal | Yellow | 0 | 2 | 0 | 0 | 13 | -13 | 0 |
o35 D2 Golden Boot
| Player Name | Team | Goals |
| --- | --- | --- |
| Rogelio Cortez | FYC | 3 |
| Manuel Oliver | FYC | 3 |
| Hector Sosa | FYC | 3 |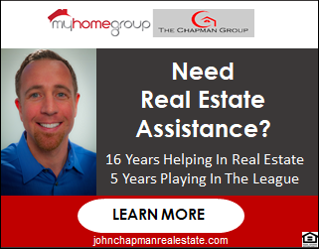 Schedule
Date
Time
Fixture
Result
Division
Field #
Location
Week 1
Benedict Sports Complex 490 W Guadalupe Rd, Tempe, AZ 85283
May 1st 2021
8:00 AM
The Good Guys vs. Fat Boys

5-3
Open
1
Benedict Sports Complex
May 1st 2021
9:45 AM
Globo Gym vs. Heavy Petting Zoo
0-7
Open
1
Benedict Sports Complex
May 1st 2021
11:30 AM
GFFC vs. Phoenix Celtic S.C
0-1
Open
1
Benedict Sports Complex
May 1st 2021
8:00 AM
Tempe Utd vs. AZ Wolves
1-6
o35 D1
2
Benedict Sports Complex
May 1st 2021
9:45 AM
The 30 PK vs. AZ Fire
5-1
o35 D1
2
Benedict Sports Complex
May 1st 2021
8:00 AM
United Nations vs. Barca
1-2
o35 D1
3
Benedict Sports Complex
May 1st 2021
9:45 AM
International vs, Gold Rush
3-0
o35 D2
3
Benedict Sports Complex
May 1st 2021
8:00 AM
Vikings vs. Hooligans
0-4
o35 D2
4
Benedict Sports Complex
May 1st 2021
9:45 AM
FYC vs. Beersenal
10-0
o35 D2
4
Benedict Sports Complex
TOURNAMENT
LAST DAY TO
SIGN UP
$500 D1 CASH PRIZE
MICH ULTRA INVITATIONAL
MAY 15-16
Week 2
Quail Run Park
4155 E Virginia St, Mesa, AZ 85213
May 8th 2021
8:00 AM
Phoenix Celtic S.C vs. Heavy Petting Zoo
2-1
Open
1
Quail Run Park
May 8th 2021
9:45 AM
GFFC vs. The Good Guys
4-1
Open
1
Quail Run Park
May 8th 2021
11:30 AM
Fat Boys vs. Globo Gym
4-1
Open
1
Quail Run Park
May 8th 2021
8:00 AM
AZ Fire vs. AZ Wolves
0-3
o35 D1

2
Quail Run Park
May 8th 2021
9:45 AM
United Nations vs. The 30 PK
2-8
o35 D1
2
Quail Run Park
May 8th 2021
8:00 AM
Barca vs. Tempe Utd
1-3
o35 D1
3
Quail Run Park
May 8th 2021
9:45 AM
FYC vs. International
1-1
o35 D2
3
Quail Run Park
May 8th 2021
8:00 AM
Gold Rush vs. Vikings
2-2
o35 D2
4
Quail Run Park
May 8th 2021
9:45 AM
Beersenal vs Hooligans
0-3
o35 D2
4
Quail Run Park
May 15-16
MICH ULTRA
INVITATIONAL
NO GAMES
JOIN THE FUN! Free Beer
$500 D1 Cash Prize
Red Rock Mountain Park
Week 3
May 22nd 2021
8:00 AM
Globo Gym vs. Phoenix Celtic S.C
Open
1
Benedict Sports Complex
May 22nd 2021
9:45 AM
Fat Boys vs. GFFC
Open
1
Benedict Sports Complex
May 22nd 2021
11:30 AM
Heavy Petting Zoo vs. The Good Guys
Open
1
Benedict Sports Complex
May 22nd 2021
8:00 AM
Tempe Utd vs. The 30 PK
o35 D1
2
Benedict Sports Complex
May 22nd 2021
9:45 AM
AZ Wolves vs. Barca
o35 D1
2
Benedict Sports Complex
May 22nd 2021
8:00 AM
Hooligans vs International
o35 D2
3
Benedict Sports Complex
May 22nd 2021
9:45 AM
AZ Fire vs. United Nations
o35 D1
3
Benedict Sports Complex
May 22nd 2021
8:00 AM
Vikings vs. Beersenal
o35 D2
4
Benedict Sports Complex
May 22nd 2021
9:45 AM
Gold Rush vs. FYC
o35 D2
4
Benedict Sports Complex
May 29th 2021
NO GAMES
MEMORIAL DAY
BE SAFE!
Week 4
June 5th 2021
8:00 AM
The Good Guys vs Phoenix Celtic S.C
Open
1
Benedict Sports Complex
June 5th 2021
9:45 AM
Heavy Petting Zoo vs. Fat Boys
Open
1
Benedict Sports Complex
June 5th 2021
11:30 AM
GFFC vs. Globo Gym
Open
1
Benedict Sports Complex
June 5th 2021
8:00 AM
United Nations vs. AZ Wolves
o35 D1
2
Benedict Sports Complex
June 5th 2021
9:45 AM
The 30 PK vs. Barca
o35 D1
2
Benedict Sports Complex
June 5th 2021
8:00 AM
FYC vs. Vikings
o35 D2
3
Benedict Sports Complex
June 5th 2021
9:45 AM
AZ Fire vs. Tempe Utd
o35 D1
3
Benedict Sports Complex
June 5th 2021
8:00 AM
International vs. Beersenal
o35 D2
4
Benedict Sports Complex
June 5th 2021
9:45 AM
Hooligans vs. Gold Rush
o35 D2
4
Benedict Sports Complex
Week 5
June 12th 2021
8:00 AM
Globo Gym vs. The Good Guys
Open
1
Benedict Sports Complex
June 12th 2021
9:45 AM
GFFC vs. Heavy Petting Zoo
Open
1
Benedict Sports Complex
June 12th 2021
11:30 AM
Phoenix Celtic S.C vs. Fat Boys
Open
1
Benedict Sports Complex
June 12th 2021
8:00 AM
AZ Wolves vs. The 30 PK
o35 D1
2
Benedict Sports Complex
June 12th 2021
9:45 AM
United Nations vs. Tempe Utd
o35 D1
2
Benedict Sports Complex
June 12th 2021
8:00 AM
Barca vs. AZ Fire
o35 D1
3
Benedict Sports Complex
June 12th 2021
9:45 AM
FYC vs. Hooligans
o35 D2
3
Benedict Sports Complex
June 12th 2021
8:00 AM
Vikings vs. International
o35 D2
4
Benedict Sports Complex
June 12th 2021
9:45 AM
Beersenal vs. Gold Rush
o35 D2
4
Benedict Sports Complex
Week 6
June 19th 2021
8:00 AM
Phoenix Celtic S.C vs. GFFC
Open
1
Benedict Sports Complex
June 19th 2021
9:45 AM
Fat Boys vs. The Good Guys
Open
1
Benedict Sports Complex
June 19th 2021
11:30 AM
Heavy Petting Zoo vs. Globo Gym
Open
1
Benedict Sports Complex
June 19th 2021
8:00 AM
AZ Fire vs. The 30 PK
o35 D1
2
Benedict Sports Complex
June 19th 2021
9:45 AM
AZ Wolves vs. Tempe Utd
o35 D1
2
Benedict Sports Complex
June 19th 2021
8:00 AM
Barca vs United Nations
o35 D1
3
Benedict Sports Complex
June 19th 2021
9:45 AM
Hooligans vs. Vikings
o35 D2
3
Benedict Sports Complex
June 19th 2021
8:00 AM
Beersenal vs. FYC
o35 D2
4
Benedict Sports Complex
June 19th 2021
9:45 AM
Gold Rush vs. International
o35 D2
4
Benedict Sports Complex
Week 7
June 26th 2021
8:00 AM
Globo Gym vs. Fat Boys
Open
1
Benedict Sports Complex
June 26th 2021
9:45 AM
Heavy Petting Zoo vs. Phoenix Celtic S.C
Open
1
Benedict Sports Complex
June 26th 2021
11:30 AM
The Good Guys vs. GFFC
Open
1
Benedict Sports Complex
June 26th 2021
8:00 AM
The 30 PK vs. United Nations
o35 D1
2
Benedict Sports Complex
June 26th 2021
9:45 AM
AZ Wolves vs. AZ Fire
o35 D1
2
Benedict Sports Complex
June 26th 2021
8:00 AM
Hooligans vs. Beersenal
o35 D2
3
Benedict Sports Complex
June 26th 2021
9:45 AM
Tempe Utd vs. Barca
o35 D1
3
Benedict Sports Complex
June 26th 2021
8:00 AM
Vikings vs. Gold Rush
o35 D2
4
Benedict Sports Complex
June 26th 2021
9:45 AM
International vs. FYC
o35 D2
4
Benedict Sports Complex
Week 8

PLAYOFFS
TBD
1st seed vs. 4th Seed
Open Semi-Final
TBD
2nd seed vs. 3rd seed
Open Semi-Final
TBD
5th seed vs. 6th seed
Open Wooden Spoon
TBD
1st seed vs. 4th Seed
o35 D1 Semi-Final
TBD
2nd seed vs. 3rd seed
o35 D1 Semi-Final
TBD
5th seed vs. 6th seed
o35 D1 Wooden Spoon
TBD
1st seed vs. 4th Seed
o35 D2 Semi-Final
TBD
2nd seed vs. 3rd seed
o35 D2 Semi-Final
TBD
5th seed vs. 6th seed
o35 D2 Wooden Spoon